NoBlue Amber Sleep Lamp

Rechargeable Battery

Travel Friendly & Portable

3 Brightness Settings

100% Blue Light Free
Your versatile, portable, and rechargeable lighting solution. This bedside lamp, desk lamp, and table lamp delivers soothing, warm illumination that is entirely devoid of any disruptive blue light, ensuring you enjoy a night of profound and rejuvenating sleep.
read more
Boasting three adjustable brightness levels controlled effortlessly by a touch control, it also comes equipped with a long-lasting rechargeable battery. Plus, it features flicker-free technology and operates with zero harmful EMF radiation.

Fast Shipping

30 Night Trial & Easy Returns
Blue Blocking Amber Sleep Lamp
Your versatile, portable, and rechargeable lighting solution for bedside, desk, or tabletop use. This lamp bathes your space in soothing, blue-light-free illumination, ensuring your sleep remains undisturbed.
Tailor the lighting to your preference with three adjustable brightness settings, all at your fingertips through the touch-control feature. From a gentle, pre-sleep ambience to a brighter, work-friendly radiance that won't disrupt your melatonin production or affect your sleep quality.
Our innovative lamp boasts a proprietary amber spectrum, which is flicker free and low in EMF radiation. Its warm, candlelight-like glow is entirely devoid of any intrusive blue light.
The NoBlue Sleep Lamp is equipped with a robust 1800mAh rechargeable battery, granting you the freedom to move it wherever you desire. Experience many hours of uninterrupted illumination, or simply keep it powered via a standard USB charger to eliminate the need for recharging.
With its flexible 360-degree gooseneck, you can effortlessly adjust the lamp to your ideal position. Whether you're reading in bed with a partner, tackling tasks at your desk, or directing the light precisely where you need it, this lamp is designed to accommodate your every lighting preference.
Flicker Free Technology
Rechargeable 1800mAh Lithium Battery
Adjustable Brightness Levels of 25% and 50%, and 100%
50, 100, 200 lumens brightness output
360 Degree Bendable Neck Cord
USB Charging Cable included
Touch Control to change brightness
40cm Long, Fully Extended
14cm x 12cm When Rolled Up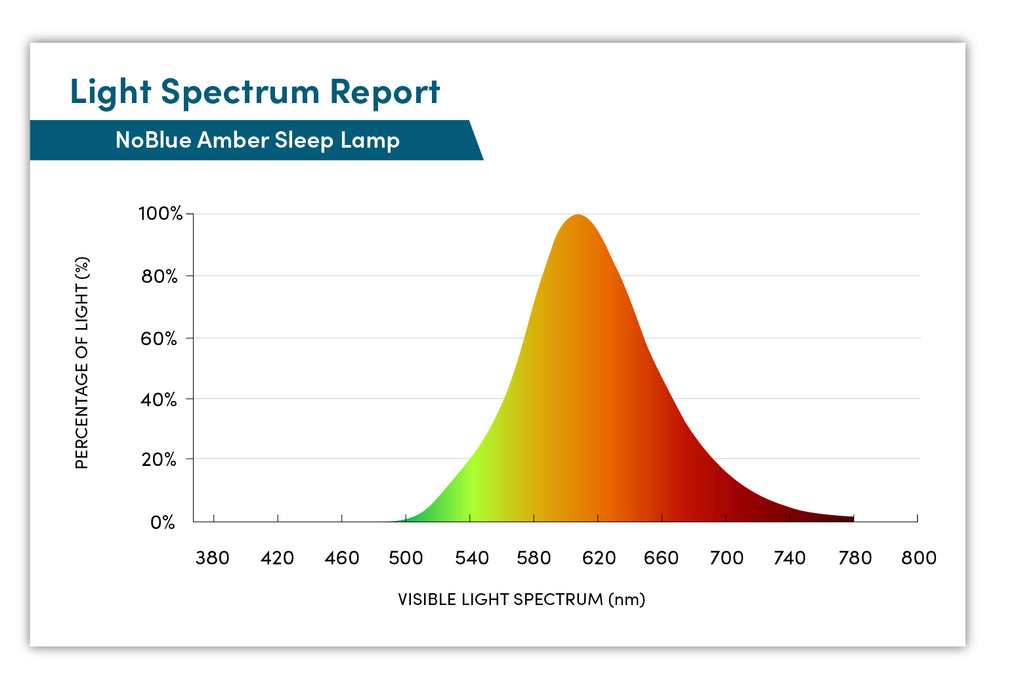 Excellent.

Excellent. I keep it in the bathroom. It's just the right intensity for night-time 'visits'.

Power point not required, great for travel

I love that you can take this anywhere without needing a power point. The amber light is so soft and creates a relaxing ambience in my room at night.

Amazing!! This lamp has genuinely given hubby and I extra hours of sleep.

We use these in our bedroom and lounge room. We have a newborn baby and with middle of the night feeds/nappy changes, these lamps are amazing! We all just go straight back to sleep and I genuinely think that it's helped our baby girl to adjust to daytime/nighttime (circadian rhythm and all that jazz). Thank you for helping first time parents like us to get the most rest out of our broken sleep!! Life saving, sanity saving and marriage saving.

Excellent product

Great little lamp, easy to pack away for travelling. Lightweight, flexible stem, great for nighttime reading. It has 3 brightness settings which is useful. I have bought another one for my son.

Great bedside lamp

It gives enough light to move around and even to read. The fact that is rechargeable is great. It gives a light similar to what you get with a fireplace so it makes the room very cosy

Rachael M.

Verified Buyer

Amber sleep lamp

I really love my Amber sleep lamp. It's such a sleek design and easy to use. Battery lasts well if it's not plugged in. Love the colour of the light and that it helps me to unwind in the evenings, and isn't intrusive.

I love this little light!

This thing is awesome! I like the 3 different brightness settings that change by just touching the base, and I love it that it works via rechargeable built-in battery. It goes for quite a while before needing recharged. My favorite part is probably the super-flexible goose neck that bends really easily to whatever angle you need it. I'd love to have a version of this lamp that clips onto things. Overall I'd say this light is amazing and better than expected.

Kristin H.

Verified Buyer

Lovely for kids room

My son loves using this to read in bed at night. It's great because the light doesn't keep him awake. It's so nice to find him asleep with a book in hand.

Decent lamp

Does as intended, good coverage to see with bedroom light off

Great lamp

I absolutely love my sleep lamp. It is helping with my sleep and is a godsend when I wake up in the middle of the night and don't want to turn the big light on to go to the bathroom. It is so gentle on the eyes and I don't miss a beat when I get back into bed. It's been also wonderful for reading at night.
Reviews Loaded
Reviews Added