Sweet Dreams Sleep Bulb - GU10
SweetDreams lights are the words healthiest light bulbs designed to be used throughout the home, featuring our warm amber spectrum light. Guaranteed to be 100% blue light free, produce zero flicker, and low EMF

Fast Shipping

30 Night Trial & Easy Returns
100% Blue Light Free Amber Light Bulb For Lamps
Our Sweet Dreams Blue Blocking Light Bulb is now available in a the GU10 spot light fitting  which is the perfect fit for most halogen spot lights.
These bulbs feature our same proprietary spectrum technology to produce 100% blue light free, zero flicker, low EMF light. There is no other light bulb available that ticks all these boxes for healthy lighting!
We also have our same Sweet Dreams bulb in the larger B22 bayonet and E27 screw fitting to be used throughout the house as your main light source. You can purchase these here
Colour temperature: 1800k
Peak Wavelength: 585nm
Brightness: 500lm (50 Watt Equivalent)
Wavelengths blocked – 100% between 380-500nm
Input voltage: 85-265v 50/60Hz
Power consumption (watts): 5w
Dimming: Non Dimmable
Size: D50mm x H55mm
Base: GU10
Certifications: CE, ROHS, SAA, RCM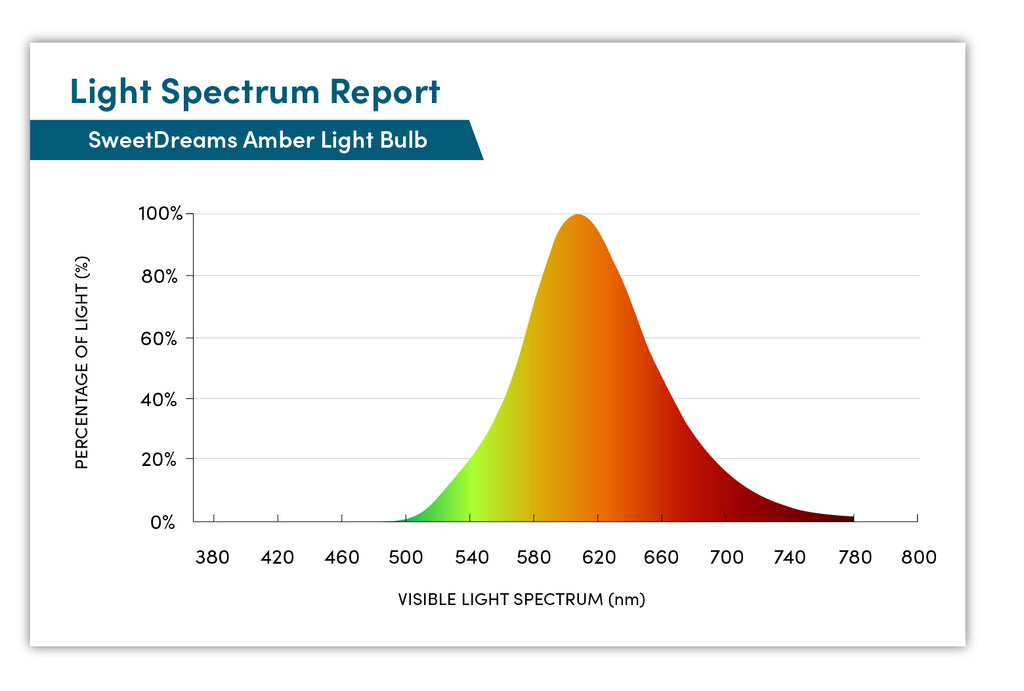 Great lightbulbs!

These are great! I ordered them for all of the reading lamps in the house.

S Hawkins

Great! Use in my bedside table lamp!

Michael C.

Verified Buyer

Great General Use Light

We bought 6 of these to replace regular LEDs in our kitchen, living room, dining room, hallway and other high use areas. The lights are better than expected.

They have a rich amber color that provides plenty of light without feeling too bright to have on at night. Thank you, Block Blue Light!

Rebecca D.

Verified Buyer

The most beautiful soft light

The sweet dreams light bulb throws the most beautiful soft light. We fitted the bulb into a Turkish Swan lamp and the result is absolutely stunning.

We will be purchasing more bulbs for the rest of the table lamps in our home.

Patrícia D.

Verified Buyer

Great buy

The best thing I have done is buying these bulbs.Will not live without them from now on

Evening light

Love this! I replaced the bulb in my living room lamp and only use this. It's wonderful sunset glow is very calming.

Very soothing yet bright table lamp light

This table lamp is a new addition to my existing ceiling light and bedside lamp. It is very bright when I have to work at the desk, yet not irritating to my eyes at all, unlike other ultra blue led lights.

Thank you!

Night light

I like that there is an amber light for the bedroom. Perhaps a blue light blocking bulb for the white daytime mode could be made as a single bulb at 75-100watts.

great all rounder

We use these in our lamps in the house and they have given it a much nicer ambiance and hopefully help us sleep better. They give a good light so not just like a candle. We will eventually replace all our lights in the house to block blue lights. Just love them!
Reviews Loaded
Reviews Added