Red Plug In Night Light for Sleep

Plug-in

Perfect for Bedrooms

Zero Blue/Green Light

Low Wattage For Dim Light
The Red Plugin Night Light offers an ideal solution for promoting peaceful sleep while providing just the right amount of gentle illumination to navigate and see in a darkened room. It strikes the perfect balance, ensuring the environment remains calming and does not overly stimulate, thus supporting restfulness.
read more

This versatile night light is particularly well-suited for various scenarios, including helping children who have a fear of darkness, aiding nursing mothers during nighttime feedings, or facilitating late-night bathroom visits. Notably, it emits 100% blue and green light-free illumination for an even more soothing and sleep-friendly experience

Fast Shipping

30 Night Trial & Easy Returns
Red Plug-In Night Light for Sleep
Upgrade your sleep environment with our Red Plug-In Night Light designed to promote a restful night's sleep. This innovative night light is engineered to eliminate harmful blue light after sunset, enhancing your sleep quality.
Red Night Light Key Features:
Blue Light-Free Technology: Our Red Night Light is your solution to banishing blue light completely. Each package includes two energy-efficient LED bulbs that emit zero blue light. Say goodbye to blue light disturbances.


Convenient Plug-and-Play: These red plugin night lights are easy to use, plugging directly into your wall socket. With a built-in on/off switch, you can leave them plugged in, providing a consistent sleep-friendly glow.


Versatile Illumination: Use these red night lights throughout your home to navigate and see with ease during the evening. Whether it's your baby's nursery, your child's bedroom, or any dark hallway, our night lights offer the perfect, gentle illumination.


Seamless Nighttime Routines: Need to make a late-night trip to the bathroom without disrupting your sleep? Our red light night light has you covered. Enjoy just the right amount of illumination to see without being jolted awake, allowing you to return to deep, uninterrupted slumber.


Complete Package: In each single pack, you'll receive:

1 x wall socket nightlight lamp with a convenient on/off switch (NZ/AUS Plug)
2x LED red light bulbs, with one spare bulb included
If you're seeking more comprehensive lighting solutions for your home with zero blue light, explore our range of SweetDreams Sleep Enhancing Light Bulbs.
Transform your sleep environment and banish blue light disturbances with our Red Plug-In Night Light for Sleep. Order yours today and embrace the soothing power of red light for a night of undisturbed rest.
Great for use around the home as they emit enough light to see without any harmful blue light
Perfect for use in the kitchen after sunset
Handy for children's bedrooms. Now you can use this red toddler night light without disrupting your child's melatonin production
Great for use in bathrooms for late-night toilet trips without disrupting your sleep from artificial blue light from regular light bulbs. Simply use a plug in night light, and you're good to go!
Ideal for a baby's nursery
Perfect in hallways so you don't need to turn on the main lights to find your way to your bedroom at night
Nightlight socket + 2 Red LED light bulbs
LED red lights are super energy efficient
Bulbs are E14 C7 screw type
Power: 0.5W, 40 Lumens
Nightlight socket is SAA approved with a E14 socket for 220-240V wall sockets (AU/NZ plug)
On/off switch on the front of the light socket
Zero harmful blue light production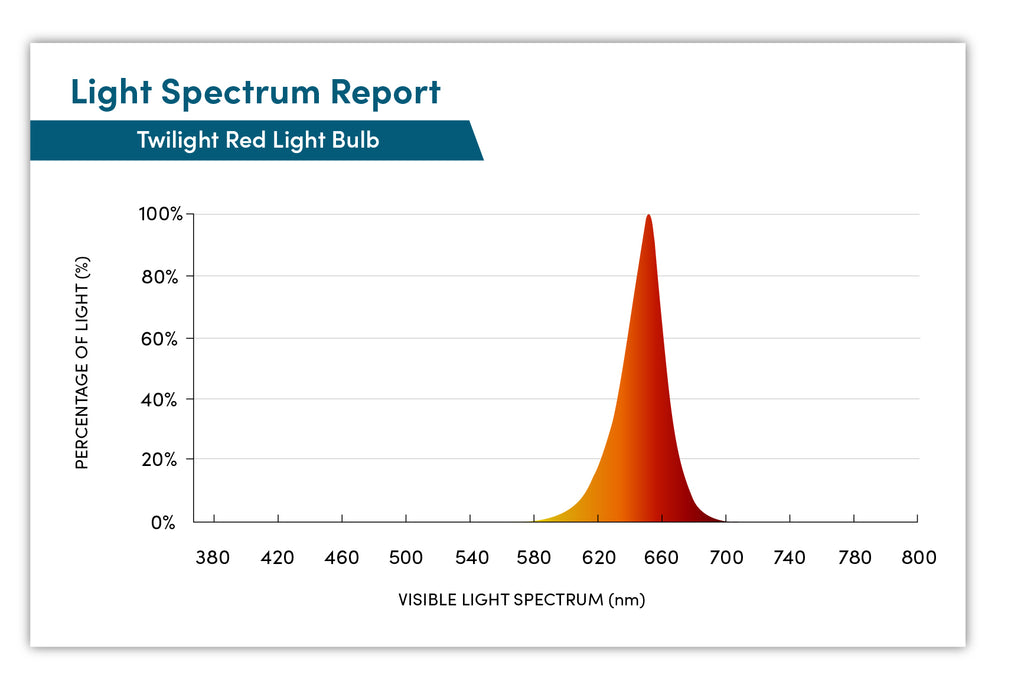 Excellent!

Love this little light. It is perfect in our hallway at night to gently light up our way if we need to get up during the night.

Use it in my ensuite & it has saved my sleep!!!!!!

I use this in my ensuite for nighttime loo trips as I wake up a lot in the night after pregnancy & I can honestly tell that this red light has helped significantly with my ability to stay sleepy & then get back to sleep much faster after I've had to get up!! I used to have to use the blinding ceiling light, then started using just my phone torch, then my phone screen light. Nothing was good enough & it definitely woke me up way too much, until FINALLY I bought this Red Plug In Night Light. I had been eyeing it off for over 2 years, along with a bunch of other Block Bluelight products and wow am I glad I took the plunge! The quality is amazing & it has definitely lived up to my expectations! It has made nighttime so much more pleasant & stress free! Thank you BBL!!!!!!!

L. Moore

Very Good, kept one for myself and one

For a Chrisie stocking present.

I'm happy with product, good night time light. it is the second purchase from your Company. 😀

Perfect

I'm using this in my ensuite bathroom. Its all I need to shower before bed without bright white lights bouncing off the tiles and keeping me awake.

Great for new parents!

This is so handy to have in our bedroom and bathroom, with our newborn baby, I'm constantly up and down overnight with feeding and bathroom trips. These are a great help to light the way and hubby and I have never been able to sleep with other lights on so they are perfect!!

Great for kids

The adults in the house like no light at night. The kids like to be able to see everything when they wake. This is a good compromise as it keeps sleep disturbance to a minimum.

Leonard C.

Verified Buyer

High Quality Nightlight

A High Quality Nightlight. Makes a big difference for me. Much easier on the eyes.

Best Night Light

Fantastic product! After trying several night lights I was a bit sceptical at first, but this is truly a great light for my granchildren to sleep through the night without waking them up.

Katherine G.

Verified Buyer

Best night light ever

Love these night lights. I have 3. Two red and one amber. Will be getting more. They have a super clean look, easy to use, and I love the dimmer. The high settimgvis brght enough to use without having to turn other lights on.
Reviews Loaded
Reviews Added